28 marzo 2014
Commenti chiusi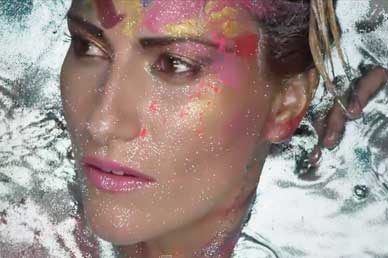 La fantastica Laura Pausini ha composto una canzone, "Primavera anticipata", in cui il testo inizia con l'espressione idiomatica "Per scontato non do niente".
Tu dai le cose per scontate?
A CyberItalian però lo sconto di primavera lo abbiamo davvero! Fino a domenica 30 Marzo, puoi ricevere il 10% di sconto su tutti i nostri corsi.
Adesso pratica italiano, canta con Laura e non dare mai niente per scontato nella vita!
The fantastic Laura Pausini has composed a song, "Early spring", where the lyrics begin with the idiom "Per scontato non do niente" (literally: I do not give anything discounted = I don't take anything for granted.)
Do you take things for granted?
At CyberItalian however, we really have a Spring discount! Until Sunday, March 30, you can receive a 10% discount on all our courses.
Now practice Italian, sing with Laura and never take anything for granted in life!
To practice Italian this week we invite you to listen and sing…
PRACTICE HERE: Italian/English Version
Para practicar el idioma italiano esta semana te invitamos a escuchar y cantar…
PRACTICA AQUÍ: Versión Italiano/Española