27 maggio 2016
Commenti chiusi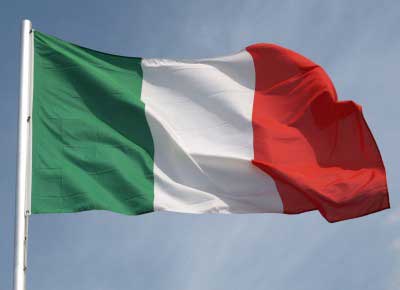 La bandiera d'Italia (spesso definita come il Tricolore) ha tre bande verticali di uguali dimensioni di verde, bianco e rosso, con il verde a lato dell'asta. La sua forma attuale è stata in uso dal 19 giugno 1946 ed è stata formalmente adottata il primo gennaio 1948.
Ti piace la bandiera italiana?
The flag of Italy (bandiera d'Italia, often referred to in Italian as il Tricolore) has three equally sized vertical pales of green, white, and red, with the green at the hoist side. Its current form has been in use since 19 June 1946 and was formally adopted on 1 January 1948.
Do you like the Italian flag?
To practice Italian, in this activity we invite you to read and test…
PRACTICE HERE: Italian/English Version
Para practicar el idioma italiano, en esta actividad te invitamos a leer y testar…
PRACTICA AQUÍ: Versión Italiano/Española
(Picture source 123rf)