Luigi Pirandello, Premio Nobel per la Letteratura nel 1934, nacque in Sicilia in una zona chiamata "Caos" e per questo amava dire di essere "figlio del caos". Un'immagine poetica molto forte ma autentica, dato che la sua vita fu veramente scompigliata.

Hai mai letto un racconto di Pirandello?

Luigi Pirandello, Nobel Prize for Literature in 1934, was born in Sicily in an area called "Chaos" and for this he liked to say he was the "son of chaos". A very strong but authentic poetic image, as his life was truly thrown into turmoil.

Have you ever read a story by Pirandello?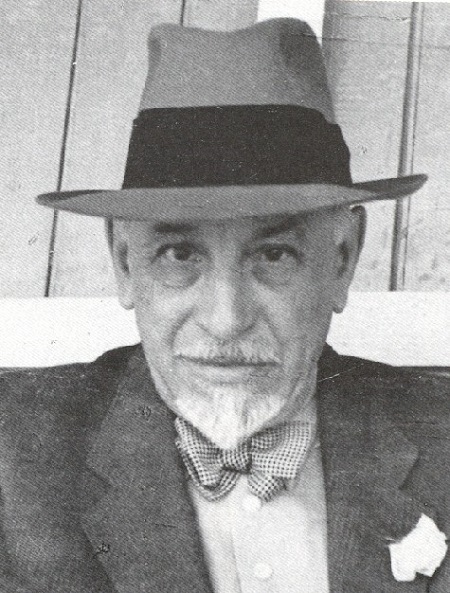 Luigi Pirandello, 1932
(fonte Wikipedia)
La vita di Pirandello fu carica di dramma e dolore personale. Però fu anche molto interessante e ricca di incontri con persone famose.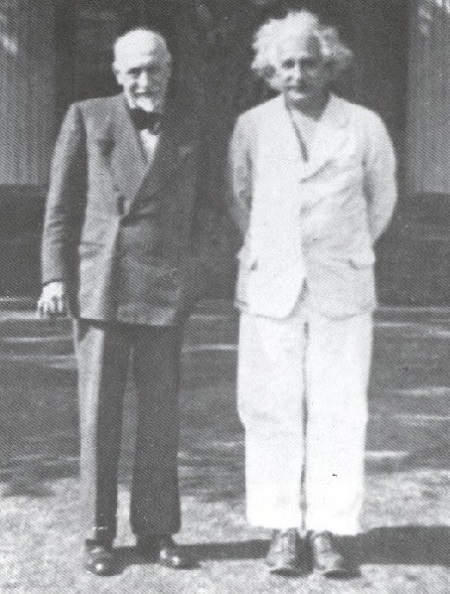 Luigi Pirandello e Albert Einstein alla Princeton University, 1935
(fonte Wikipedia)

Il video seguente è un piccolo omaggio a Pirandello e al film Kaos, che si ispira a cinque suoi brevi racconti.

This video is additional reference material and is not property of CyberItalian.
Should you have any problem viewing it, please notify us.
Thank you for your patience and collaboration!
Dante, Leopardi, Pirandello sono fra i più grandi letterati italiani. Ma quanti altri ce ne sono? La letteratura italiana è ricchissima di autori importanti. Fai una piccola ricerca di seguito per saperne di più.
Pirandello ha avuto una vita familiare difficile. Perché?
Perché Pirandello è un autore importante?
Quali sono i più importanti autori della letteraratura italiana?
Quali sono i più importanti premi letterari italiani?
Conosci degli scrittori italiani contemporanei?
Fra i link seguenti puoi trovare alcune risposte alle domande precedenti:
Puoi trovare maggiori informazioni sui temi presentati facendo una ricerca su google o altri motori.
<!– FaceBook Comments –>

Self-Study Courses
for independent students: available online 24 hours a day so you can log in and study anytime from anywhere.
More...

Tutored Courses
if you need a structured and guided study: learn with the guidance of a tutor, get written correction and personalized feedback.
More...
1to1 Private Lessons
for a custom developed course conducted by a dedicated teacher via an interactive audio/video chat service.
More...
FREE: Join our student group on Facebook and follow us on Twitter
<!– END FaceBook Comments –>