Molte persone amano collezionare qualcosa. Farfalle, francobolli, scarpe, borse, adesivi, oggetti d'arte... la scelta è grande.

Tu sei un collezionista? Perché?

Scorri la pagina per proseguire l'attività...

Many people love collecting something. Butterflies, stamps, shoes, bags, stickers, art objects ... the choice is great.

Are you a collector? Why?

Scroll down to read more...
Collezione di farfalle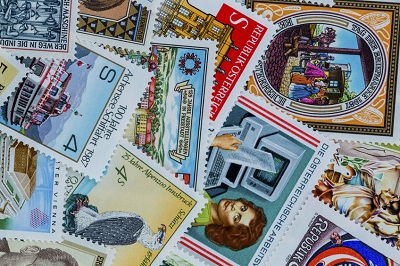 Collezione di francobolli
Share this activity:
Dal dopoguerra in poi, bambini e bambine italiani sono cresciuti raccogliendo figurine e scambiandosele. Fra le figurine più famose c'erano quelle dei calciatori (collezione Panini).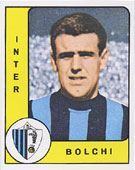 Calciatori 1961-62: la prima figurina Panini
(foto tratta da Wikipedia)
Alla fine del 1960 Giuseppe Panini trovò, a Milano, un lotto di vecchie figurine sfuse e invendute delle edizioni "Nannina". Le acquistò, imbustò (in bustine bianche con cornicette rosse contenenti ognuna 2 figurine) e mise in vendita a 10 lire l'una.
Fu un successo: 3 milioni di bustine vendute.
L'anno successivo i Panini decisero di "fare tutto in casa" stampando le figurine e realizzando anche il primo album: 15 milioni di bustine. Era nata la mitica Collezione Calciatori.
Fra i link seguenti puoi trovare alcune risposte alla domanda precedente:
Puoi trovare maggiori informazioni sui temi presentati facendo una ricerca su
google
o altri motori.
<!– FaceBook Comments –>
Not sure where to start learning or improving your Italian? Take online lessons with CyberItalian!

Self-Study Courses
for independent students: available online 24 hours a day so you can log in and study anytime from anywhere.
More...

Tutored Courses
if you need a structured and guided study: learn with the guidance of a tutor, get written correction and personalized feedback.
More...
1to1 Private Lessons
for a custom developed course conducted by a dedicated teacher via an interactive audio/video chat service.
More...
FREE: Join our student group on Facebook and follow us on Twitter