Oggi "riciclare" è una parola di moda, ma è anche un gesto molto antico della cultura popolare italiana, per non sprecare e non buttare niente.

Tu ricicli?

Cosa fai se ti avanza un po' di pasta dal giorno prima?

Scorri la pagina per proseguire l'attività...

Today "recycling" is a fashionable word, but it is also a very ancient gesture from the Italian popular culture, in order not to waste or throw away anything.

Do you recycle?

What do you do if you have some pasta leftover from the day before?

Scroll down for more of the activity...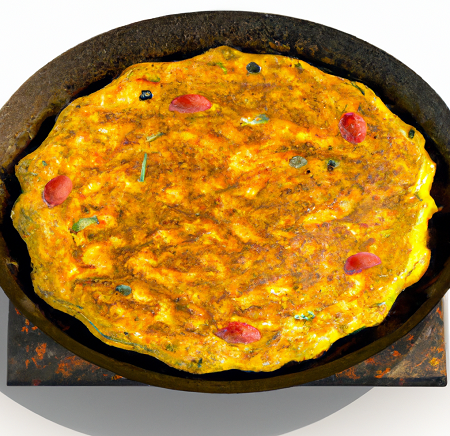 La frittata di pasta

Share this activity:
In tempi in cui il frigorifero non esisteva, la conservazione dei cibi era un'arte. La frutta si faceva seccare, alcuni formaggi venivano protetti con la cenere, alcune carni e pesci venivano salati e altri alimenti trattati con l'olio e/o l'aceto.

Si tendeva a cucinare volta per volta la giusta quantità e, se qualcosa avanzava, veniva ricucinato il giorno seguente.

La frittata di pasta è una grande risorsa quando avanza un po' di pasta dal giorno prima. È un piatto ottimo, semplice e nutriente.

In times when there was no refrigerator, preserving food was an art. The fruit was dried, some cheeses were protected with ashes, some meat and fish were salted and other foods treated with oil and/or vinegar.

There was a tendency to cook just the right amount at a time, and if anything was left over it was recooked the following day.

The pasta omelet is a great resource when you have some pasta leftover from the day before. It is an excellent dish, simple and nutritious.
RICETTA
Per questo piatto puoi usare qualsiasi tipo di pasta avanzata. Se la pasta è lunga, è preferibile tagliarla in piccole parti, più maneggevoli.

Ingredienti per 2 persone:
* 200 gr di pasta avanzata
* 2 uova sbattute
* 3 cucchiai di parmigiano
* sale e pepe q. b.
* olio extravergine d'oliva per ungere la padella

Procedimento
In una terrina, sbatti le uova con un frustino e versale sulla pasta avanzata. Unisci il parmigiano, il sale e il pepe e mescola il tutto fino a quando risulterà ben amalgamato.

Versa il composto in una padella antiaderente che avrai prima preparato con un sottile e uniforme strato d'olio extravergine d'oliva.

Quando la frittata comincia a rapprendersi, aiutandoti con un piatto, rigirala.

Quando vedi che il suo fondo è rappreso, rigirala di nuovo da entrambi i lati in modo che risultino belli dorati e croccanti.
Servi subito. È ottima anche tiepida o fredda d'estate.
<!– FaceBook Comments –>

Self-Study Courses
for independent students: available online 24 hours a day so you can log in and study anytime from anywhere.
More...

Tutored Courses
if you need a structured and guided study: learn with the guidance of a tutor, get written correction and personalized feedback.
More...
1to1 Private Lessons
for a custom developed course conducted by a dedicated teacher via an interactive audio/video chat service.
More...
See full list of Activities
FREE: Join our student group on Facebook and follow us on Twitter
<!– END FaceBook Comments –>