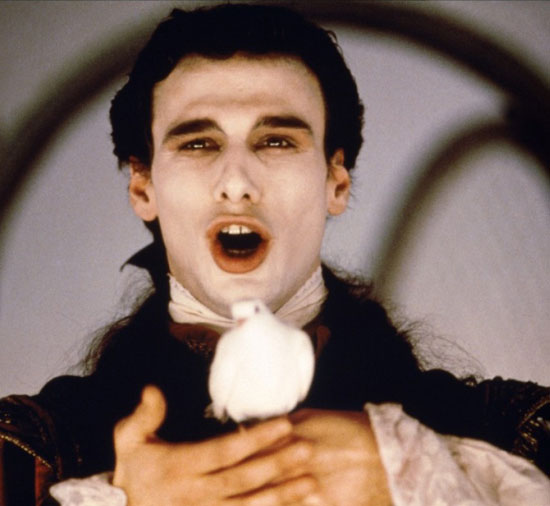 From the movie Farinelli, the famous castrato singer of the 18th century, one of the greatest artists in the history of opera.
Mozart and Lorenzo da Ponte explored the most interesting aspects of love and seduction. Verdi and Puccini highlighted the most powerful feelings of love. Rossini and Baroque Opera give us the light feeling of daily courtship and Hollywood comedies.
'The Opera of Love - Italian Coaching Program' develops through the analysis of the most famous operas and addresses millenary questions about love and life.
You don't have to be an opera lover to enjoy this program but certainly, at the end of it, you'll love and understand opera.
Explore the theme of love and how Italian opera can help you to enhance the quality of your life and relationships.
Program content - Key facts - Registration
Testimonial: The Coaching program is an incredible experience and opportunity. I can honestly say that this program changed not only the way I view my Italian heritage, but also the way I view life in general. It made me give pause to reflect on many things in life I have taken for granted, adjust my priorities, and even enjoy life a bit more. I am looking forward to taking the next sessions in this program, "The Opera of Love".
Michael
| | |
| --- | --- |
| | Session 1 - Italian is the first language for singing: why? Don Giovanni, Lorenzo Da Ponte and Mozart.  The myth of the Latin lover and the charm of the Italian woman. What is 'il fascino'? What is love? |
| | Session 2 - Il Barbiere di Siviglia and Hollywood love, where people get married and live happily ever after. Cinderella syndrome and Prince Charming syndrome. |
| | Session 3 - Le Nozze di Figaro, or what happens after people get married. What happens after many years of being together? Is it really possible to have a profound exchange and conversation? Is it possible to share daily life as a new and refreshing action? What about doing things one for eachother? |
| | Session 4 - Così Fan Tutte. Does eternal love really exists? What about unique love? Could we find another soul-mate and love in any place in the world? |
| | Session 5 - Pagliacci. Violence and jealousy. Amore (with capital A) and just amore. Big love versus small love. |
| | Session 6 - Madama Butterfly. Unconditional love. The three stages of love. |
| | Session 7 - Rigoletto. Pure love versus impure love. Love for our own blood. A tree, a book or a child. The romantic trilogy by Verdi. |
| | Session 8 - Opera: a multimedia show. Castrati and Baroque opera. Vivaldi and daily courtship. |
Testimonial: Maura has a very special insight, where she can 'capture' situations and feelings - even online and with an ocean in the middle.
While practicing Italian, she has helped me to reflect on some aspects of my life that I had not considered.
Robert
Let your friends know about The Opera of Love - Italian Coaching Program.
Share this page.

Opera is timeless
8 online sessions, available 24/7
Educational materials and assignments to be discussed with CyberItalian founder Maura Garau
7 Opera DVDs or CDs with libretto
8 online 60 minute Skype meetings with CyberItalian founder Maura Garau
Bonus: Access to all CyberItalian self-study lessons (beginner, intermediate and advanced levels for a total of 60 lessons)
Bonus: Access to all CyberItalian activities
Written,
personalized corrections and feedback
Online Progress report
Lunch in Rome
Maura would like to take you for lunch at one of her favorite places in Rome.
Be our guest! If you are in Rome during the Coaching Program or later, please consider this invitation (upon availability - meeting schedule is flexible and will be discussed and arranged.)

'The Opera of Love - Italian Coaching Program' is a very special and unique educational experience where you will bring your Italian language and culture to a higher level and you will also explore the theme of Love and how Italian Opera can help enhance the quality of our relationships.
To qualify and register for this Italian Coaching Program, please contact us. Also, please include a reply to the following questions:
Why do you want to register in this Italian Coaching Program?
What's your Italian language level? (take a placement test if you need)