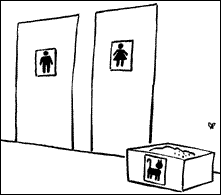 Quanto può essere sexy la grammatica?
Perché la lingua italiana usa una forma femminile o maschile per articoli, nomi e aggettivi?
Certamente sono domande interessanti!
How sexy can the grammar be?
Why does the Italian language uses a feminine or masculine form for articles, nouns and adjectives?
Interesting questions indeed!
To practice Italian this week we invite you to test…
PRACTICE HERE: Italian/English Version
Para practicar el idioma italiano esta semana te invitamos a testar…
PRACTICA AQUÍ: Versión Italiano/Española
(Picture from Aenigmatica.it)