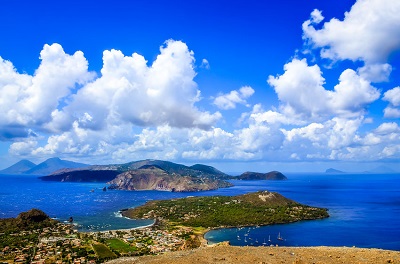 Le isole Eolie, di origine vulcanica, sono state dichiarate dall'Unesco patrimonio dell'umanità per aver fornito "un record eccezionale di costruzione e distruzione di isole vulcaniche e fenomeni vulcanici in corso".
Hai mai visto le Eolie?
Conosci il vulcano Stromboli?
The Aeolian Islands , of volcanic origin, have been declared a UNESCO World Heritage Site for providing "an outstanding record of volcanic island-building and destruction, and ongoing volcanic phenomena".
Have you ever seen the Aeolian Islands?
Do you know the Stromboli volcano?
To practice Italian this week we invite you to research…
PRACTICE HERE: Italian/English Version
Para practicar el idioma italiano esta semana te invitamos a investigar…
PRACTICA AQUÍ: Versión Italiano/Española