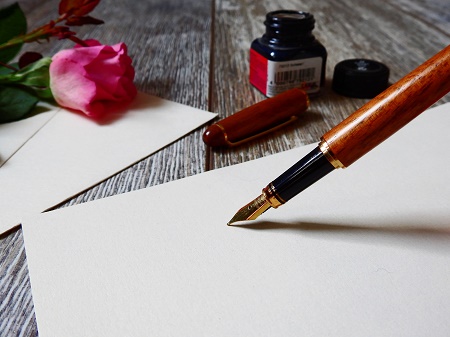 Per scrivere una lettera d'amore, o una lettera ad una amico o amica, l'unico requisito è il cuore.
Ma chi è che ancora scrive delle lettere?
A penna o via email, saper scrivere una lettera è importante.
Ti piace scrivere?
Sai scrivere una lettera in italiano?
Our heart is the only requirement to write a love letter or a letter to a friend.
But who does still write letters?
In pen or by email, knowing how to write a letter is important.
Do you like writing?
Can you write a letter in Italian?
To practice Italian this week we invite you to read and write…
PRACTICE HERE: Italian/English Version
Para practicar el idioma italiano esta semana te invitamos a leer y escribir…
PRACTICA AQUÍ: Versión Italiano/Española
Picture courtesy of Pixabay on Pexels