L'arte dell'equilibrio (The art of balance)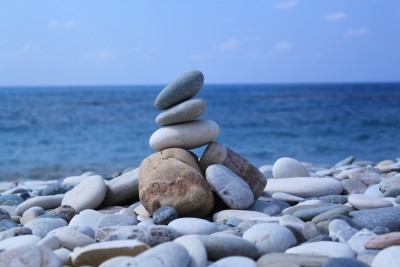 L'equilibrio è uno stato facile da perdere ma anche facile da ritrovare quando si sa come farlo.
Ad esempio, ogni volta che camminiamo e facciamo un passo perdiamo per un attimo l'equilibrio finché il piede successivo ce lo fa ritrovare.
Così è la nostra vita: un costante perdere e ritrovare l'equilibrio.
Tu sei una persona equilibrata?
Se perdi il tuo equilibrio è facile per te ritrovarlo?
The equilibrium is an easy-to-lose state, but it's also easy to find back once you know how to do it.
For example, every time we walk and we take a step we lose the balance for a moment until the next foot makes us regain it.
So is our life: a constant loss and recovery of our balance.
Are you a balanced person?
If you lose your balance is it easy for you to regain it?
To practice Italian this week we invite you to listen and test…
PRACTICE HERE: Italian/English Version
Para practicar el idioma italiano esta semana te invitamos a escuchar y probar…
PRACTICA AQUÍ: Versión Italiano/Española