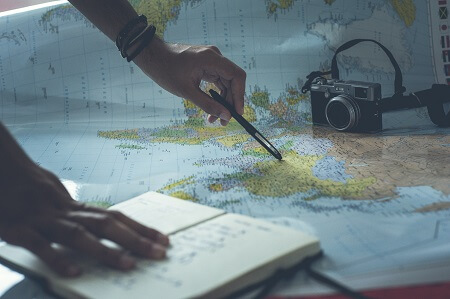 Se ricerchi online la parola "studiare" troverai molte foto di una persona seduta davanti ad un computer o ad un libro.
Niente colori, niente pennarelli, poca giocosità.
Noi di CyberItalian vogliamo introdurre un po' di colori e di gioco nel tuo studio.
Ti piace studiare?
If you search online for the word "studiare" (to study) you will find many photos of a person sitting in front of a computer or a book.
No colors, no markers, no playfulness. We at CyberItalian want to introduce some colors and playfulness into your study.
Do you like studying?
To practice Italian this week we invite you to write and listen…
PRACTICE HERE: Italian/English Version
Para practicar el idioma italiano esta semana te invitamos a escribir y escuchar…
PRACTICA AQUÍ: Versión Italiano/Española
Photo courtesy of Glenn Carsten Peters on unsplash