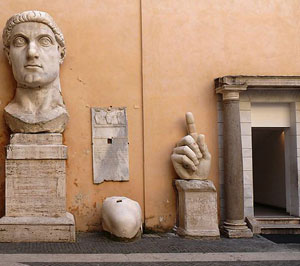 Quanti contrasti ci sono nella vita?
La felicità e il dolore, il bene e il male.
Se qualcuno costruisce la sua casa in un anno, un uragano o un terremoto o altro la possono distruggere in pochi minuti.
I contrasti richiamano la nostra attenzione. E per la legge dei contrari, se qualcosa si distrugge dobbiamo subito essere pronti a ricostruirla.
Sei d'accordo?
Sei una persona pronta a ricostruire subito o tendi a farti prendere dallo sconforto?
How many contrasts are there in life?
Happiness and sorrow, good and evil.
If someone builds his house in a year, a hurricane or an earthquake or other can destroy it in a few minutes.
Contrasts draw our attention. And by the law of opposites, if something is destroyed we must immediately be ready to rebuild it.
Do you agree?
Are you someone ready to rebuild right away or do you tend to get discouraged?
To practice Italian this week we invite you to play …
PRACTICE HERE: Italian/English Version
Para practicar el idioma italiano esta semana te invitamos a jugar …
PRACTICA AQUÍ: Versión Italiano/Española
Picture source Wikipedia.it