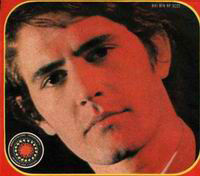 Fausto Leali è un cantante italiano famoso per la voce roca e aggressiva, in contrasto con gli schemi della melodia italiana degli anni '60.
La canzone "A chi sorriderò" ebbe grande successo.
A te piace sorridere?
Sorridi spesso?
A chi sorridi?
Non c'è molto da sorridere quando si pensa alle preposizioni italiane!
Fausto Leali is an Italian singer, famous for his rough and aggressive voice, in sharp contrast with Italian melody conventions of the 1960s.
The song "A chi sorriderò" was very successful.
Do you like to smile?
Do you smile often?
Whom do you smile to?
There is not much to smile when you think about Italian prepositions!
To practice Italian this week we invite you to read, sing and test…
PRACTICE HERE: Italian/English Version
Para practicar el idioma italiano esta semana te invitamos a leer, cantar y testar…
PRACTICA AQUÍ: Versión Italiano/Española
Picture source: wikipedia.org