16 giugno 2017
Commenti chiusi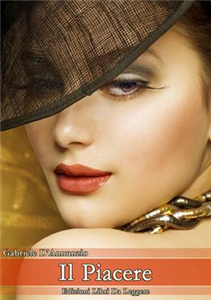 Il Piacere è il titolo di un famosissimo romanzo di Gabriele D'Annunzio.
Per molti studenti però la costruzione particolare del verbo "piacere" non è un piacere!
E per te?
Ti piace studiare i verbi?
Cosa ti piace?
The Pleasure is the title of a famous novel by Gabriele D'Annunzio.
For many students, however, the particular construction of the verb "piacere" (= to like) is not a pleasure!
And for you?
Do you like studying the verbs?
What do you like?
To practice Italian this week we invite you to read and test…
PRACTICE HERE: Italian/English Version
Para practicar el idioma italiano esta semana te invitamos a leer y testar…
PRACTICA AQUÍ: Versión Italiano/Española
Picture source: Edizioni Leggere Giovane