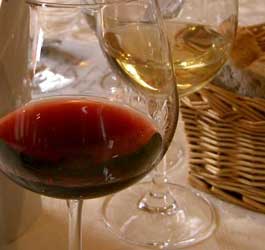 Wine tasting at an
import-export convention
Import-export, trade, fashion, design, architecture, art, education, food, tourism.
If your business opportunities bring you to Italy, CyberItalian will help you to quickly learn the basic vocabulary and most common expressions used in your business.
Moreover, if you need to acquire a deeper understanding of the Italian language and its cross-cultural aspects, CyberItalian will be at your side.
For a learning program geared toward your business needs (vocabulary, effective communication, writing, etiquette, cross-cultural training...) we suggest that you take the CyberItalian Private Lessons and practice with a dedicated teacher. Otherwise the Tutored Courses or Self-Study Courses will give you a great opportunity to learn and understand the Italian language and culture.
Choose the learning style and courses that you prefer:
Take a Placement Test and receive our FREE Start-Up Kit!