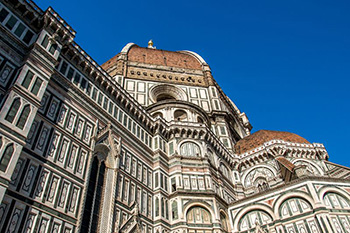 We offer an array of programs for high school, middle school and college students.
The CyberItalian AP® Italian Language and Culture syllabus is officially authorized by the US College Board.
CyberItalian's digital curriculum is now utilized for Founders Education's Italian courses. The courses are self-paced, supervised by US certified teachers from Founders Education who correct the student's work, give feedback, give additional explanations if requested and reply to student's questions.
Founders Education is accredited by AdvancEd's Southern Association of Colleges and Schools, a regional accrediting agency recognized by the United States Department of Education.
In order to access the courses you need to register via Founders Education. See Founders Education Policies and Procedures
We offer the following courses:
We also offer our Self-Study Lessons to schools that want to provide help and support for their teachers of Italian. These lessons are a robust curriculum with exercises, resources, and exams online which can be used in the classroom or that students can access at home:
Compare - Assessment and Certifications - Fees and Registration - FAQ and Technical Requirements
Testimonial: "As a former foreign language teacher, I consider your course to be widely superior to any others I've seen."
"I like the entire concept. The linguistic and pedagogical intelligence." see more testimonials

Self-Administered Lessons
Courses
Duration of program:
Upon request

16 sessions
8 sessions
6+6 sessions
AP® (32 sessions)

Progress report
Yes, automatic
Yes, personalized with feedback on assignments and audio recordings
Pronunciation Guides and
Voice Recording System
Yes
Yes
Self-administered lessons with exercises and exams
Yes
Yes
Ask-the-Prof service
Yes
Yes
Audio lessons
Not available
Yes
Special assignment, corrections and personalized feedback:
Not available
Yes
Mid-term test
Not available

Yes for 16 Standard program, 6+6 Intensive program and AP® course.




Not available for 8 sessions recovery program.
Final exam
Not available
Yes, for all programs
Final report
Not available

The Final Report (XLS format) with ALL scores, final average grade and feedback from the teacher is issued for all courses (8 week Abbreviated, 6+6 sessions Intensive, 16 sessions Standard, and AP®.)

Please note: in order to access the courses you need to register via Founders Education. See Founders Education Policies and Procedures
Testimonial: "Thank you for your timely response. I understand and will do as you suggest. I am having fun with the lessons! David" see more testimonials

For the courses:
please check here how students are graded
The Final Report (XLS format) with ALL scores, final average grade and feedback from the teacher is issued for all courses (8 Sessions Abbreviated, 6+6 Sessions Intensive, 16+16 Sessions Standard, and AP®)
Please note: in order to access the courses you need to register via Founders Education. See Founders Education Policies and Procedures
For the self-administered lessons:
the automatic grade recording is available 24/7 in the Progress Report. More info