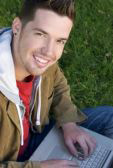 Students work independently
with the guidance of a teacher
CyberItalian's digital curriculum is now utilized for Founders Education's Italian courses. Founders Education is accredited by AdvancEd's Southern Association of Colleges and Schools, a regional accrediting agency recognized by the United States Department of Education.
The courses are designed for high school and college students wishing to learn Italian online.
Students complete self-administered lessons, get special assignments and written homework corrections, upload their audio recordings, receive personalized feedback and grades, take a mid-term test and final exams.
We also offer the AP Italian Language and Culture Course, with syllabus officially authorized by the US College Board.
Learn more: