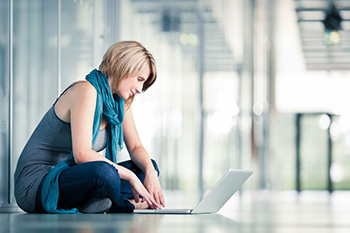 There are many reasons you may want to learn Italian. No matter what those might be, we can help you.
Our teachers are all native Italian speakers, highly qualified professionals dedicated to the promotion of the Italian language and culture who:
Speak clear, standard Italian without accents.
Can correct your pronunciation and Italian language in a clear and engaging way and are always respectful and highly present.
Are responsive to your questions.
Choose your favorite option and learning style:
Two FREE weeks for new Self-Study students!
Access to 60 beginner, intermediate, advanced lessons: ONLY $4.95!
Take a Placement Test and receive our FREE Start-Up Kit!
Testimonial: "I really want to compliment you on your program. First, the online self study resources are exceptional. veramente! I have completed all the beginner lessons and have just started the intermediate ones. Also, the way the online resources are put together, that accompany the lessons are so useful. I've not seen these type of resources organized so well anywhere else... Patty". Read more